By: Abby Stanley
Hola, everyone! Just wanted to update you on our last excursion! We traveled to the mountains of Ronda Sunday. It took us a good 3.5 hours to get there by bus, but it was well worth the drive and the wait!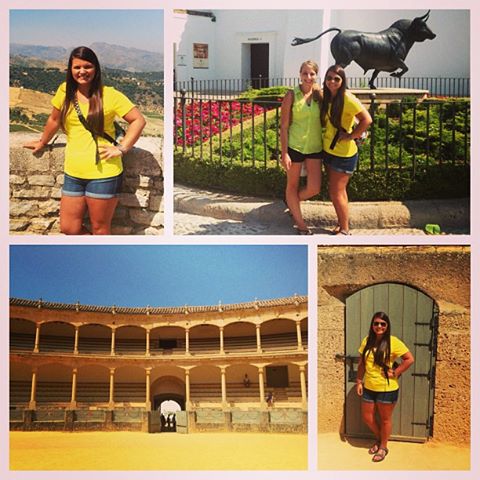 Ronda was gorgeous. We got to see an actual bull fight arena and went on a tour. Our tour guide was wonderful and made the tour very entertaining for all of us, even in the heat. We were able to have lunch in an area with an incredible view of the mountains and houses below us, and afterwards, shop for souvenirs and walk around the city some. On our way back, we stopped in Pueblos Blancos, a village filled with white houses and buildings and a huge abandoned house that several of us students climbed to the very top in order to capture an incredible view of the mountains. This may have been my favorite excursion of the whole trip!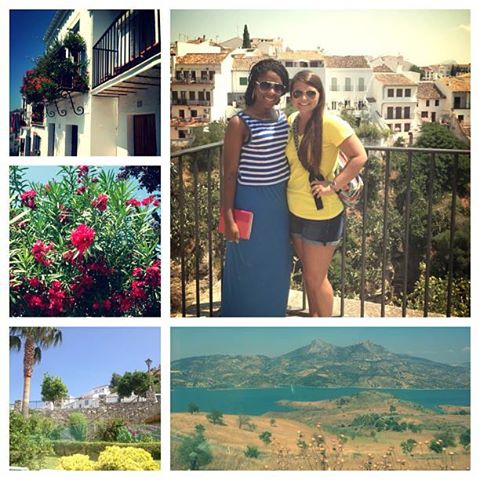 I started my new class today: the "Culture of Spain." There are six people total in the class, four of them fluent in Spanish. Needless to say, I feel a little behind, but I am learning a lot about the history of Spain and will continue to learn more about the literature, food, etc. It's nice to have a change of scenery and information, but I miss my old classes with my new friends that I've made here in Cádiz.
This weekend is our free weekend, which means some of us are traveling outside of Spain for four days! Five other girls and I are going to Paris, France. Three students are going to Rome, Italy. Some of the students that are staying in Spain will be traveling to Granada, Gibraltar, or spending the weekend at a hotel and spa here in Cádiz. I am personally way too excited to see what this weekend has in store for all of us! There is so much to do in Paris that I am worried I won't find time to do it all. Hopefully we are able to hit the highlights, and I will come back with tons of pictures and much to share! Hope you all have a wonderful weekend yourselves! Hasta luego!