By: Abby Stanley
Bonjour Friends! I spent my weekend in the beautiful city of Paris, France! We got three full days in Paris, and let's just say that is not near enough time to experience everything you need to see in Paris. However, we did get to see a lot of the high points and some other interesting things happened, as well!
I had my very first train/metro experience…  in France.  It was relatively scary, but it got us where we needed to be. We finally found our hotel, only to find out that it was not air-conditioned–but hey! we were in Paris. Who cares? We found a pizza parlor not too far from our hotel, met the nicest man in Paris and had huge pizzas for six euro. Each one of us cleaned our 8 sliced pizza plates!
The first full day we spent on a double-decker bus touring the city. We were able to find seats on the top level of the bus and listen to the audio tour as well. We got to see the Arc de Triumph, where Princess Diana of Wales was killed, the Eiffel Tower, Notre Dame Cathedral, The Louvre, The Museé de O'rsay, the dome that Napolean's tomb is located, the Locks of Love Bridge (dedicated to women that are abused), the famous Seine River that wraps around Paris and many other famous bridges and buildings in Paris.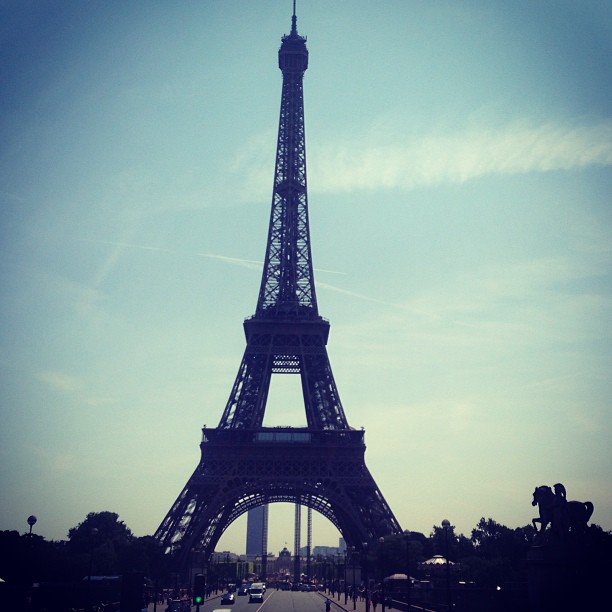 We took pictures at the Eiffel Tower during the daytime, ate a delicious lunch, took pictures at the Arc de Triumph, and toured the Louvre museum from 6 p.m. until 10 p.m. We still didn't get to see everything in the Louvre in the four hours we were there. We then set out to find a place to eat. We all scattered in different directions and finally found a place to eat. A fellow student and I went to a very nice local restaurant and had pasta. Food is expensive in Paris, but this was well worth the price! It was delicious and our complimentary dessert was even better.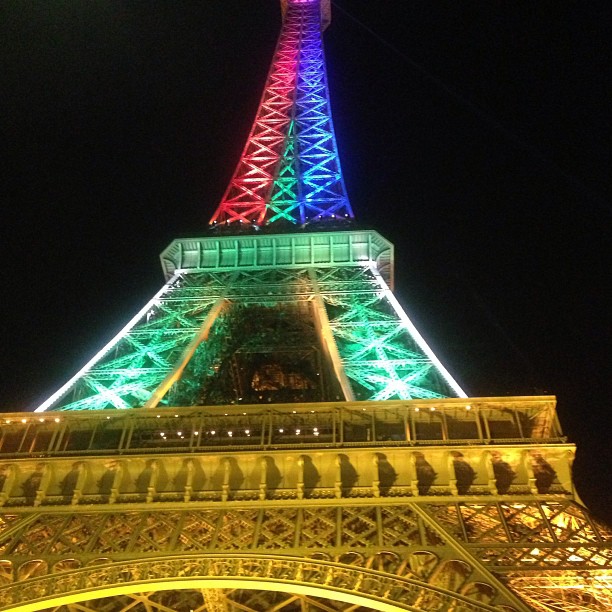 The second full day we climbed the Eiffel tower all the way to the second floor. My legs were killing me and I'm terrified of heights so that was a little scary, but we enjoyed the beautiful view of the city and the experience. We also visited the Notre Dame Cathedral. We toured the Cathedral and took lots of pictures. We were exhausted, so we decided we would sit down and rest for a while only to find that we sat down where the service was about to take place.  The organ began to play and scared us half to death, but it was a very interesting and a different service that I'm glad I got to experience.  That night we all went out to eat and had crepes! I've never had something so simple but delicious.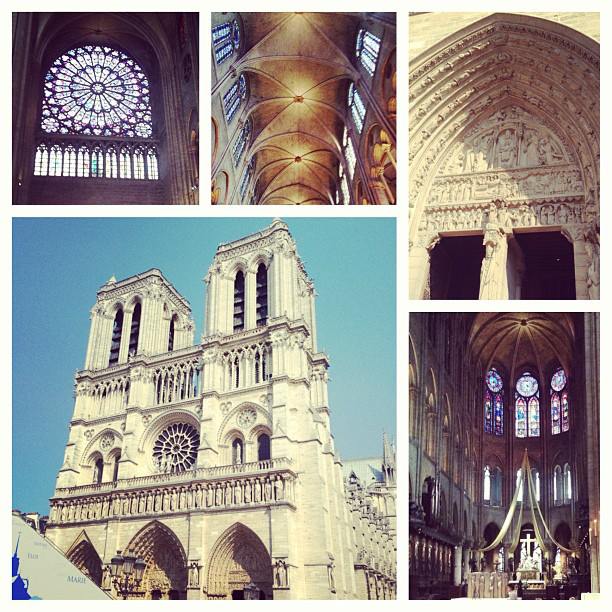 The third full day we went to the Memorial de Shoal which is the French Holocaust museum.  It was not as large and informative as the Holocaust museum in Washington, D.C., but it was still very interesting and eye-opening. We also spent the afternoon at the Museé d'Orsay where we saw Van Gogh's starry night and several other paintings by different impressionists. That night we grabbed a bite to eat and headed over to the Eiffel Tower to watch it light up! We had a quick photo shoot, and then headed home to get some sleep before our 6 a.m. departure to the airport!
It was a beautiful experience that I will never forget! I hope to go back one day!