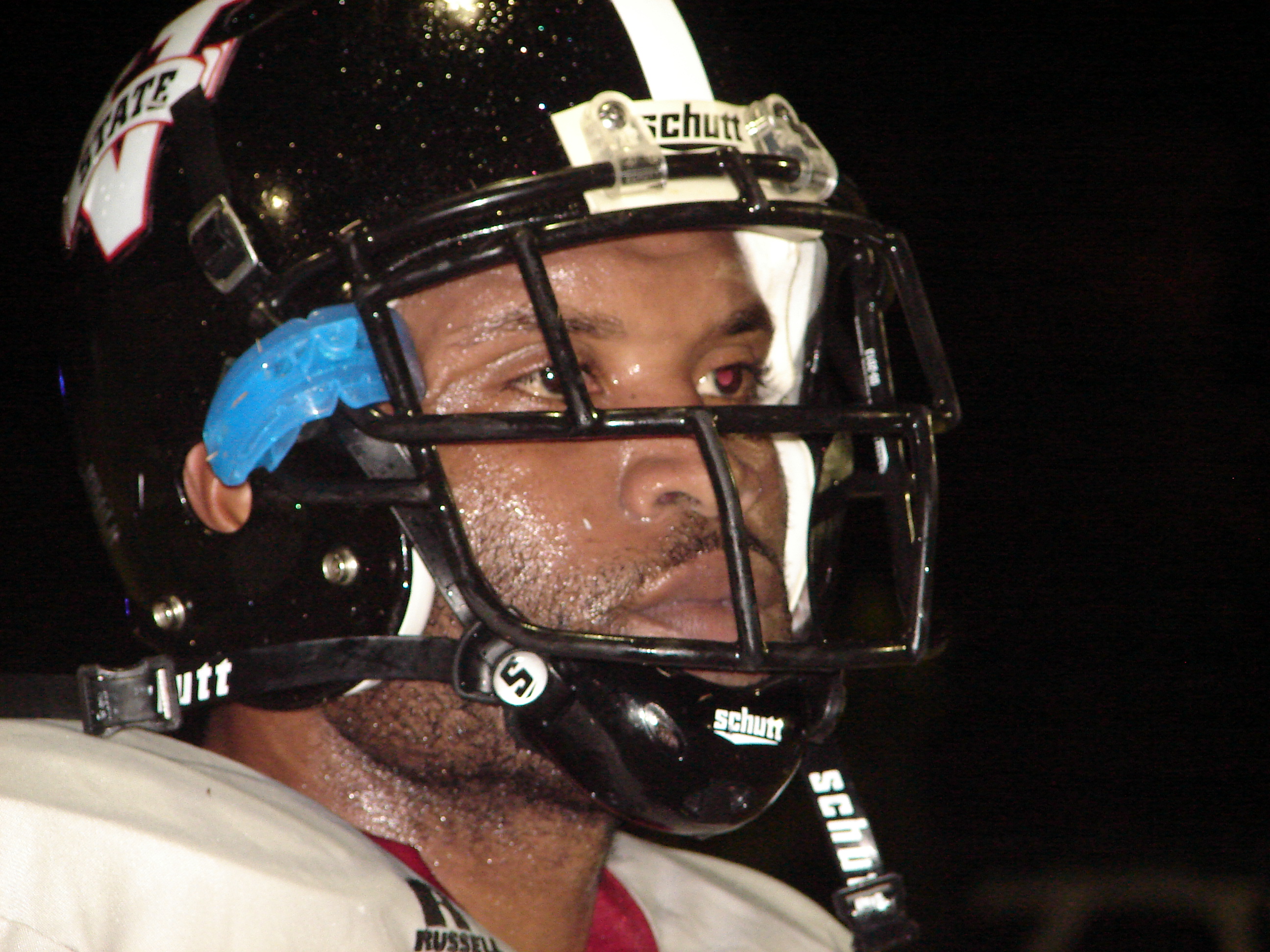 Written by Eric Jackson 
After previously playing football for two junior colleges, the misunderstood standout thinks it's safe to call Valdosta his final stop.
The Blazers' newly acquired wide receiver considers himself blessed to be granted another opportunity.
"I'm trying to make this a home run," Downs said. "That's what I'm coming in for, to make this the best out of the three. It took a long journey. The position I'm in I just want to make the best of it. [My teammates] uplift me and I get a lot of support from them."
A quintessential two-way performer (safety and receiver) at Amos P. Godby High (Tallahassee) earned him the chance to sign with nearby Florida State University in 2009.
According to Rivals.com, Downs was the third best college prospect in the nation.
Unfortunately the U.S. Army All-American couldn't qualify academically and subsequently took his talents to Pearl River Community College (Miss.).
If he didn't already have enough naysayers, they only increased after he surprising left the PRCC football program in the middle of the season.
"Willie left our program after the sixth game," PRCC head coach Tim Hattan told ChantRant. "He had some personal issues and left campus. When he was here he had a good season for us. He was a really good player. But he's got issues I think he needs to resolve to be any kind of football player."
The Tallahassee native got his second chance when he joined his older brother and former Delta State receiver Lavon Downs at Fullerton College (Calif.).
Before sitting out from football for a year, Downs managed to tally 11 touchdowns in his one and only season at FC.
That following summer, two years ago, he was charged with burglary, and a couple months later sentenced to six months in jail.
The chances of playing football again seemed doubtful.
Family and close friends helped Downs realize how much he missed the game he fell in love with during childhood.
The rugged game changer has disappointed his supporters before yet is grateful to still have them.
Despite a drunken driving arrest in June, Downs vows that he has turned over a new leaf.
"I've been strictly business," Downs said. "I'm trying to stay focused into school now. All the BS is to the side. I'm glad Coach Dean took a chance with me considering the path that I went on and certain circumstances I had to go through."
After a year away from the gridiron, the Blazers hope Downs is the playmaker they need this season.
VSU head coach David Dean is a believer that third time will prove to be the charm.
"The big thing for him is learning what to do and I think he's starting to do that now," Dean said. "He has fit in very well. He is one of those guys that it's been a while since he had all that. He realized that he missed football. He's going to get a lot of time. He's a playmaker for us."
Though Downs understands the NFL window is much slimmer than it once was, he also knows it hasn't completely closed either.
With the first game Saturday, Downs couldn't be more thrilled to step into the batter's box.
(Photos by Ritsuki Miyazaki)