"I'm going home to be with my family and Douglas, Ga," said Chris Jordon, a junior mass media major. "I will also be traveling to see my family."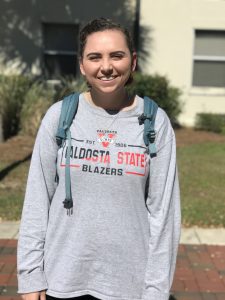 "Over the Thanksgiving break, I will be traveling to North Carolina and for Christmas break I will be here in Valdosta with family," said Hannah Jones, a junior middle grades education major.
"I will be working and eating over the breaks," said Jamilla Chambers, a senior psychology major.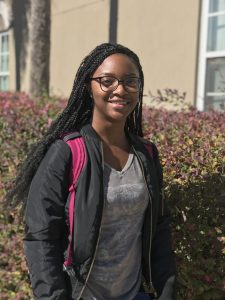 "I am going home to Atlanta and I'll probably help teach cheer for my high school," said Kailey Wise, a freshman exercise physiology major. "I'll also go to games and prepare for next semester."
"Over the break, I plan on spending time with my family and enjoying my time away from school," said Trey Wilcoxon, a sophomore business major.
"Over the Christmas break, I will be going on vacation," said Victoria Lecroy, a junior biopsychology and behavioral neuroscience. "In high school, I never got to take a trip so my parents are treating me to wherever I would like to go."
Quotes and photos by Briana Salem, Staff Writer.
For more Campus Life stories, click here.