"Stereotypes are a large part of the issues we have with police brutality in America today, and I feel like a lot of it is due to a lack of cultural education on our parts. I also believe anyone in a position of power can become power hungry, so that could contribute to some of the issues in the police force. I think there should be some amendments to what the police can do with that power."
– Gena McMahon, senior film major
"I do think there is a problem with police brutality in America. Honestly, I feel like potential cops should have to go through a psychiatric evaluation of some sort so not just any and everyone is being thrown into the police force."
– Jordan Fields, freshman engineering major.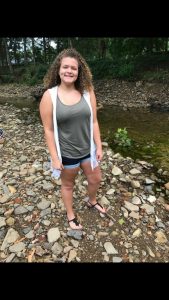 "I believe there is an issue with police brutality in America. Even though I have not personally experienced it, I have witnessed police misconduct. Cases like Eric Gardner give me the idea that it isn't an issue that is going to go away any time soon. I think the justice system, the law enforcement and the entire process needs to be reevaluated and the people accused of the brutality at hand need to make a change."
– Tierra Hickman, sophomore nursing major.
"A buddy of mine was pulled over for possession of weed. It ended with him getting beaten up badly by the cop. So, I would definitely say it's a problem people face in America every day, and it starts with how the cops are trained."
– Ben Schmitt, senior accounting major.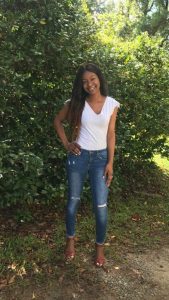 "Police brutality seems as if it just will not stop. Not all officers are that way, but those that are mess it up for the others. A lot of children are afraid of police now and don't want to become cops. We need more police officers that truly care. A lot of my family members are police officers, and they often have children run away from them because it's what their parents have told them to do."
– Iesha Byron, sophomore health science major.
Quotes and Photos by Ashlyn Simons.
For more Campus Life stories, click here.