VSU Dance is hosting their performance of WEAVE: The Spring Dance Concert on March 2 through 5.
The show, a collection of stories and perspectives, serves as a love letter to the community of culture and a medium for exploring subjects such as grief, individuality, the elements and the concept of life.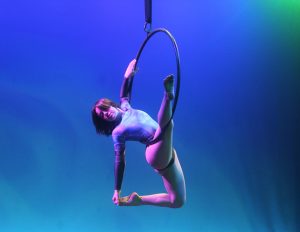 Throughout the performances, a wide range of artistic mediums are used: contemporary, aerial silks and hoops, ballet and even film. Many of the dances are student-choreographed, and the final number, "Welcome to Soulsville," was choreographed by guest artist Eboné Amos.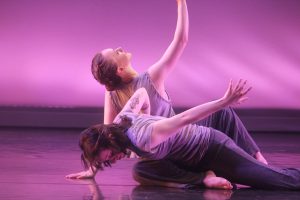 "In Professor Pihos's piece, 'Love Lost,' it's about the idea of losing a loved one, so she drew a lot of context from written words… the music is there to create the tone, but it's not the most important part of the piece," Sarah Wildes Arnett, a VSU associate professor of dance, said.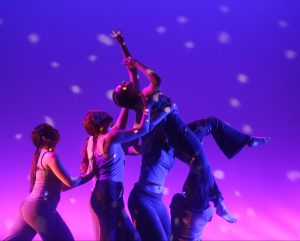 The show is performed by student dancers, all of which showcase the variety of emotion and abstraction of the show's content. Costume changes, spoken monologues and a Fosse-inspired screen dance demonstrate the skills and adaptability of the performers.
"The piece I'm in means a lot to me; it's very emotional," Lada Konokova, a dancer with the program, said. "I feel like I cannot only help to tell Melissa's story, but to tell my own story as well."
Students are not the only performers present in the show. Arnett herself performs in both "Fire" and "Air," two of the aerial dances representing the elements.
The last number, "Soulsville," is an electrifying homage to 1960s' soul and black culture. The piece features artists such as Sly and the Family Stone, Curtis Mayfield, Aretha Franklin and James Brown.
The show will run from March 2 to 4 at 7:30 p.m., and there will be an extra show on March 5 at 3 p.m. It is free to students and will be hosted in the Sawyer Theatre.
Written by Bailey Wilson. Campus Life Assistant. Photo courtesy of Bailey Wilson.