The people responsible…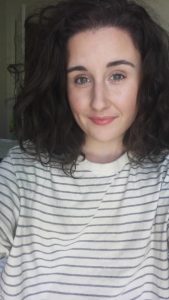 Kelsey Dickerson
Editor-in-Chief
kedickerson@valdosta.edu
Classification: Senior
Major: Journalism
Kelsey started with The Spectator as a reporter her freshman year. That same year she became assistant college life editor, later becoming the college life and features editor. After graduation Kelsey hopes to work in publishing or as a reporter for the AJC. Outside of The Spectator Kelsey likes to binge watch shows like The Office and read books.
Twitter | Archive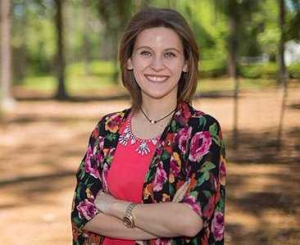 Darla Dunning
Content Editor
dldunning@valdosta.edu
Classification: Senior
Major: Journalism
My name is Darla Dunning, and I am a senior majoring in English with a journalism track. I have been an editor for The Spectator serving as assistant opinions editor in the spring of 2017 and content editor this fall. I am also the editor-in-chief of VSU's On Tap Magazine. I work for the Student Success Center, tutoring students in their writing and English courses, and I have spent the past six months interning for the City of Valdosta's Public Information Office as a journalist. I also intern for Snake Nation Press, an independent publishing company in Valdosta. In addition, I am the president of Sigma Alpha Chi, the oldest honor society at VSU, and a member of the Sigma Tau Delta International English Honor Society. Recently, I was the recipient of the 2016-2017 Georgia Press Educational Foundation Scholarship, earned a certificate in Multimedia Basics from the Poynter Institute and was the recipient of the Jim Murray Memorial Foundation Scholarship.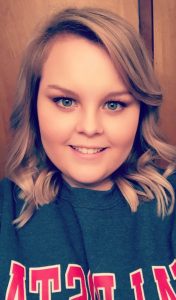 Julie Jernigan 
Copy Editor
jvjernigan@valdosta.edu
Classification: Senior
Major: Creative Writing
This is Julie's third semester on The Spectator, but first semester being copy editor. She loves using Michael Scott quotes in everyday situations because "I am Beyoncé, always." When she's not in the newsroom, you can find her curled up in bed watching HGTV or in the kitchen trying to create the perfect grilled cheese. After graduation, she dreams of landing a job at BuzzFeed.
Twitter | Archive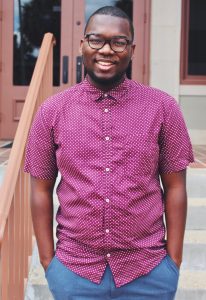 Justin Lewis 
Sports Editor

justlewis@valdodsta.edu
Classification: Junior
Major: Mass Media
My name is Juston Lewis and I'm the Sports Editor for The Spectator. I'm a junior mass media major with a minor in journalism. I started my tenure with The Spectator as a staff writer last fall. From there I served as a beat writer for football and both basketball teams. Then transitioned into the Assistant Sports Editor role. I spent my summer working as a reporter for the Newnan Times-Herald. My goal is to help The Spectator into the digital age, while elevating us to the top student run news source in the state.
Twitter | Archive

Evelyn Dunn
Campus Life Editor
eadunn@valdosta.edu
Classification: Senior
Major: English
Alex is a senior English-Journalism major and has worked on The Spectator staff for the last three semesters. Originally from Atlanta, she has moved down to Valdosta for the last two years to finish her remaining semesters of school. After working as an assistant under one of the editors, she has now been given the position of Campus Life editor. Alex also interns for In The Game magazine in downtown Valdosta and lends her editorial eye to the many articles that come in to the magazine. On her days off she likes to read a good book or two and cook meals to bring to the long production nights every week.  She will graduate in May 2018 and plans to move back to Atlanta to explore the many job opportunities there.
Twitter | Archive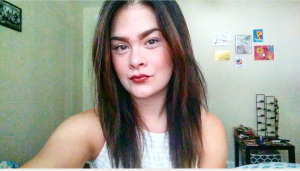 Hunter Terrell

Social Media and Engagement Editor


hlterrell@valdosta.edu



Classification:
 Senior
Major:
 English-Journalism
Hunter is a senior English-journalism major, prior circulation manager, staff reporter , opinions editor and current social media and Engagement editor for The Spectator. In 2013, she began reporting for the Covington News in the Atlanta area. Currently, she is a contributor for VSU's chapter of Her Campus as well as an intern for Valdosta Magazine. Hunter has several personal blogs and profiles pertaining to food, fashion, fitness and the latest pop culture. In 2014, she received the GPEF journalism scholarship. Beyond her responsibilities in the Spectator office, you could find her at the student rec, at her other job, or live streaming on Instagram.
Twitter | Archive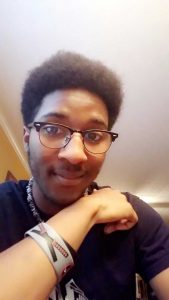 Bryce Ethridge 
News Editor
bjethridge@valdosta.edu
Classification: Junior
Major: English-Journalism
I'm Bryce. I like long walks on the beach and picnics during sunset. Just kidding. My major is English with a concentration in journalism and I chose to study this because I want to become an investigative reporter and a writer for comics. I'm from Lithonia, GA which is near Decatur and is in the metro-Atlanta area. I love reading comics and I love writing my own and creating characters and powers. My favorite hero is Spider-Man and he's also a big inspiration to me. I like playing kickball and generally like being outside. I'm outgoing but I'm also quiet. The truth is important to me.
Twitter | Archive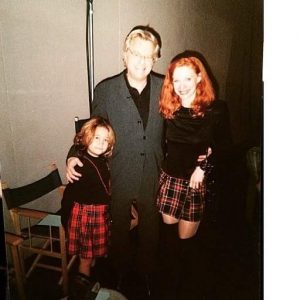 Veronica You
Special Projects Manager
Classification: Senior
Major: English-Journalism
vmyou@valdosta.edu

I'm an English-journalism major with interests in fitness and nutrition. I was born in Chicago, IL but have lived in Santa Monica as well as Los Angeles. I spent most of my youth in a small town called Winder, GA and moved on to Valdosta post high-school graduation. Fun fact about me? When I was seven years old my mom brought me on set to the Jerry Springer show, where she worked at the time. I told him that one day I hoped I could have my very own tv show, The Veronica Springer show!
Twitter | Archive
Seth Willard
Photo Editor
Classification: Senior
Major: Astronomy and Physics
srwillard@valdosta.edu


Published Photographer
Junior at VSU
Hometown – Locust Grove, GA
Currently in flight school working toward becoming a commercial airline pilot after graduating with a bachelors of science in Astronomy and Physics.
Twitter | Archive
Preyah James
Distribution Editor
psjames@valdosta.edu
Classification: Senior
Major: Biology and Journalism
Preyah is a senior studying Biology and Journalism. Originally from Riverdale, Georgia, Preyah is vice president of VSU's chapter of Her Campus and chapter coordinator for Project LETS.
She's excited to begin her first semester on The Spectator staff, serving as Distribution Editor. Post-graduation, she plans to pursue a career in science writing, hoping to work for the American Association for the Advancement of Science in Washington, DC. 
Twitter | Archive