The people responsible…
Lenah Allen
Editor in Chief, Campus Life Editor
Lrallen@valdosta.edu
Classification: Senior
Major: English/Journalism with a Mass Media Minor
Lenah is a senior English journalism major from Douglasville, Georgia. This is her third year as the Campus Life Editor, but she has been writing for The Spectator since her freshman year. Lenah is also apart of Sigma Gamma Rho Sorority Inc. and loves doing community service with her sisters. Her favorite hobbies are playing tennis and writing. Lenah's goal for after graduating is to become a news reporter.
"By failing to prepare, you are preparing to fail." – Benjamin Franklin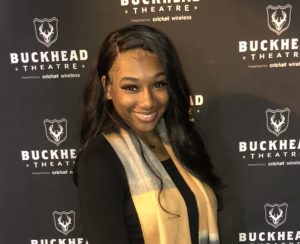 Kayla Pool
Managing Editor
kepool@valdosta.edu
Classification: Junior
Major: English Journalism
I am a third-year English Journalism major and an aspiring news anchor. I am now the News and Managing Editor for the Spectator focusing on general, breaking, and political news stories. Writing has always been my passion and I plan to continue growing in this field to deliver information to people around the world successfully. Along with journalism, I was nominated treasurer for the Georgia College Press Association in 2020, and I am the blogger for the VSU Student Recreation Center's Wellness page. My other hobbies include studying astrology, trying new foods, and traveling.
"Motivation increases with Expectancy – confidence that you will win."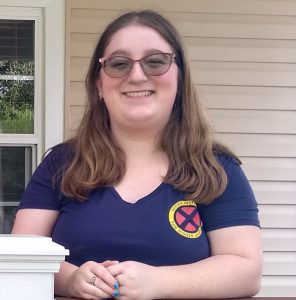 Isabella Schneider
Copy Editor
imschneider@valdosta.edu
Classification: Senior
Major: English, Minor in Religious Studies
This is Isabella's third semester as the copy editor for The Spectator. She is from Saint Petersburg, Florida and has been at VSU since August 2017. She wrote her first column in spring 2019 and wrote stories for The Spectator in fall 2019. During that time, she was an accounting major. However, she learned quickly that writing and editing are what she is truly passionate about. When she is not editing for The Spectator, she likes to watch films and T.V. shows, go horse-back riding and spend time with friends and family.
"You need to step out of your comfort zone in order to become stronger and grow."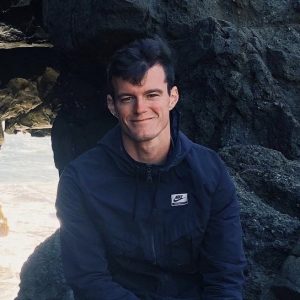 Zach Edmondson
Sports Editor
zmedmondson@valdosta.edu
Classification: Junior
Major: English
I am Editor-in-chief of VSU's On Tap magazine and the sports editor for The Spectator. I joined both publications because I have a passion for writing and telling stories. I love music and film and I plan to make a career out of writing about these subjects. If you see me around, chances are I have my AirPods in as I am normally listening to music. Proud to be a part of The Spectator staff!
"There's a lot of beauty in ordinary things…isn't that kind of the point?" — Pam Halpert (The Office)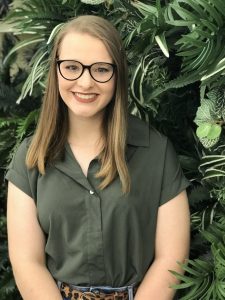 Gracie Lucas
Digital Content/Social Media Editor
Classification: Senior
Major: Communications/PR
I am the Social Media Manager for the Spectator and I love art, design, and of course social media.
"Imperfection is beauty, madness is genius and it's better to be ridiculous than absolutely boring" -Marilyn Monroe
Torrence Weaver
Berliner/Entertainment Editor
Classification: Junior
Major: Political Science Secondary Education, Minor in Journalism
Hi, everyone! This is my first year serving as Berliner Editor for The Spectator after serving my first year on campus as a staff writer. I am from the small town of Hazlehurst, GA, right in the middle of nowhere. Being on The Spectator has given me a platform to voice my love for entertainment and pop culture, among helping me develop other skills. When I am not working for The Spectator, I am a Sullivan Scholar, volunteer for Campus Activities Board, Senior Board Member for the Georgia College Press Association, and Secretary for Future Black Educators. After graduating, I hope to become a high school English teacher and journalism advisor.
"Your self-worth is determined by YOU. You don't have to depend on someone telling you who you are." -Beyonce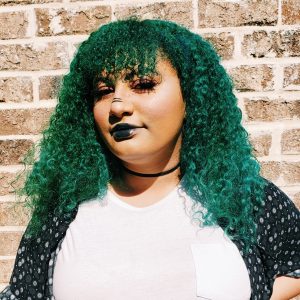 Camille Grube-Hall
Web Editor
Classification: Junior
Major: English Creative Writing, Minor in French
Hi everyone! I'm Camille, feel free to call me Cam. This is my first year working with The Spectator but I am also currently the review and translations editor for Odradek. In my free time, I like playing video games and working on my first novel!
"It is what you read when you don't have to that determines what you will be when you can't help it." ― Oscar Wilde