The people responsible…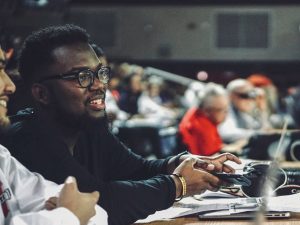 Juston Lewis
Editor-in-Chief
justlewis@valdosta.edu
Classification: Senior
Major: Mass Media
I want to reach the Valdosta State community and report on things that matter to you. My goal is to help The Spectator into the digital age, while elevating us to the top student run news source in the state. Celebrate your wins. Be willing.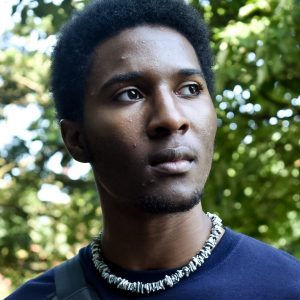 Bryce Ethridge
Content/News Editor
bjethridge@valdosta.edu
Classification: Senior
Major: Journalism
Born in 1997, Bryce Ethridge, 20, is a senior journalism student (specifically an English major) who enjoys nothing more than reading good comic book, eating some delicious food, or cracking a joke. His mission, however, is to fight and give all people truth, justice and a belief that there's good in everyone. He also likes long walks on the beach, sunsets and nature walks. Bryce will graduate in May 2019 (unless he picks up a minor) and dreams of becoming an investigative reporter as well as a writer for comics.
"Far better is it to dare mighty things, to win glorious triumphs, even though checkered by failure…than to rank with those poor spirits who neither enjoy nor suffer much because they live in a gray twilight that knows not victory nor defeat."
-Theodore Roosevelt
Leah Morton
Copy Editor
kemorton@valdosta.edu
Classification: Senior
Major: English
Leah graduated from Southern Regional Technical College in June 2016 with her A.A.S. in Early Childhood Education but quickly realized that teaching wasn't what she loved to do. She came to VSU in August 2016 and has since joined Odradek Literary Journal and Omnino Undergraduate Research Journal in addition to The Spectator. When she's not writing or editing, Leah likes spending time with her family, traveling and adding to her record collection. After she graduates in December 2019, she hopes to take her place on either a newspaper or magazine as an editor.
Robert Davison
Special Projects Editor
radavison@valdosta.edu
Classification: Senior
Major: Journalism
Robert is a senior English major who grew up in Thomasville, Georgia. Prior to enrolling at VSU, he worked in agriculture and the restaurant industry. When he's not fact-checking, editing or writing for The Spectator, you can find him somewhere outside.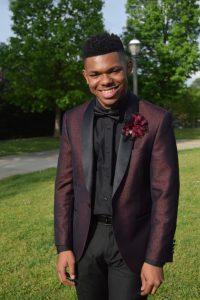 Prince Robinson
Sports Editor
parobinson@valdosta.edu
Classification: Sophomore
Major: Journalism
This is my first year serving as sports editor for The Spectator. Previously, I served as the beat writer for a variety of Blazer sports teams. I am also a staff writer for VSU's On Tap Magazine. Last summer, I served as an intern for Chapel Hill News & Views USA in Chapel Hill, Ga. I serve as a senior board member for the Georgia College Press Association, where I was nominated by my peers last year in Athens, Ga. Recently, I was the recipient of the 2018-2018 Otis A Brumby ll scholarship, given directly from the Georgia Press Educational Foundation. Upon graduation, I aspire to work as a columnist. Outside of the newsroom, I love to hike, watch sports, and play video games.

Payton Fletcher
Campus Life Editor
pdfletcher@valdosta.edu
Classification: Sophomore
Major: English
Born in Fitzgerald, Georgia and taught at Irwin County High School, Payton Fletcher grew up learning how to write, but not what to write for. Now at VSU, Payton is learning exactly that as College Life Editor for The Spectator. Now with a couple college credits to his name and drive to keep VSU students in the know, Payton is always on the look out for the next story. In his free time, Payton likes walking, board games, and writing short bios about himself.
Joshua Miller
Social Media and Engagement Editor
joshmiller@valdosta.edu

Classification: Senior
Major: Mass Media
I'm Joshua Miller, born in Atlanta and raised a Cowboys fan. I'm a senior mass media major and a sports writer for The Spectator. If I'm not talking about sports I'm probably busy watching "The Office". After graduating next fall I plan on pursuing my dream of becoming a sports radio/television personality.
Gerald Thomas III
Engagement Editor
gdthomasiii@valdosta.edu
Classification: Junior
Major: Mass Media
Gerald Thomas III is the Engagement Editor for the Spectator. From Savannah, Ga, Gerald is a Junior Mass Media major with a passion for journalism and film writing. If not at the Spectator, you can find Gerald at an athletic event or at home playing video games.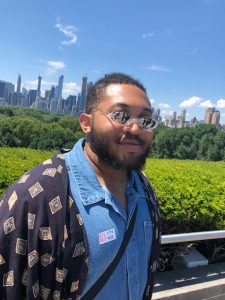 Jacorey Moon
Special Projects/Entertainment Editor
jxmoon@valdosta.edu
Classification: Senior
Major: Marketing

My name is Jacorey Moon and I'm the Editor-In-Chief for OnTap Magazine and I'm the Special Projects Manager and Entertainment Editor for The Spectator. I'm a senior marketing major. I plan on going to graduate school for Journalism. After graduate school, I dream of working for a prestigious fashion publication like Vogue, Elle, V Magazine or GQ. In my free time I like to binge watch shows like Will & Grace and read fashion magazines.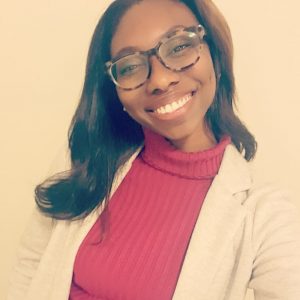 Taylor Sutherland
Distribution Editor
Classification: Senior
Major: Mass Media
tmsutherland@valdosta.edu


As a senior mass media major, this is Taylor's second year as an Editor on The Spectator staff. When she's not taking pictures or in meetings for her campus organizations, she's probably in her room living her best low-key life. After graduation, this Clayton County native dreams of starting her own advertising firm to create and design billboards and commercials. Until then, she hopes to work for a major television network that encourages her creativity.
"Life is a process, but I'm making progress."