The people responsible…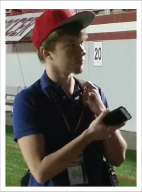 Gabe Burns
Editor-in-Chief
gcburns@valdosta.edu
Classification: Senior
Major: Journalism
Gabe is a senior journalism major, former sports editor and current editor-in-chief of The Spectator. He is also a staff writer for Dodgers Nation and freelance reporter for the Valdosta Daily Times, where he was a newsroom intern this past summer. Gabe has contributed to Pro Football Spot as a Tampa Bay Buccaneers analyst, along with Draft Breakdown, On The Clock Football, PhinManiacs and other online platforms. His byline has been cited in the Associated Press, New York Times, Los Angeles Times, Chicago Tribune and more. Gabe spends his free time with friends and family, playing saxophone, coaching youth baseball, supporting bad sports teams and chilling with his shaggy pal, Maestro. He is looking forward to transforming The Spectator into a digital-based media source.

Mayah Cantave
Managing Edior
mcantave@valdosta.edu

Classification: Senior
Major: Journalism
Mayah is just a city girl living in a small town world. Originally from New York, Mayah has lived in Miami, FL and now Georgia to be closer to her grandmother. Cantave is pursuing a degree in journalism and is ready to see what the world has in store for her. Outside of the Spectator and classes, Cantave bartends to make some extra cash. Most likely if you see her on campus she'll most likely have candy and a cup of starbucks near by.
Twitter | Archive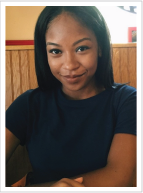 Michaela Leung
Copy Editor
maleung@valdosta.edu
Classification: Senior
Major: Mass Media
Originally from Bronx, New York Michaela has lived in Georgia for the past 10 years. Her love for journalism and current events led her to major in Mass Media and pursue a Cross Training Certificate in Journalism. This is her first semester as Copy Editor for The Spectator and she also does other editorial work as the Campus Correspondent for VSU's chapter of Her Campus as well as being a Style Guru for CollegeFashionista and Health Writer for Feather Magazine. She also interns for Valdosta's Government Access Channel, Metro 17. Leung aspires to have a career in news after completing her senior year here at VSU. Along with journalism, she is also an avid tea drinker, fashion lover and rock music enthusiast.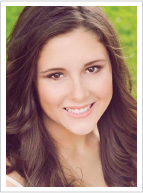 Julia Rodriquez
Opinions Editor

jlrodriquez@valdosta.edu
Classification: Junior
Major: Journalism
Ms. Rodriquez grew up in central New York among dairy farms and mountains, three hours outside the city. After graduating high school she moved to Georgia to attend VSU and pursue a degree in Journalism. She started at the Spectator as a staff writer her first semester, later becoming an assistant to the Opinions editor. This fall she takes over the position as Opinions editor as she moves into her third semester. Julia enjoys painting, creatively writing, and knitting in her free time. After school she hopes to return to New York to escape the southern heat and work in news writing.
Twitter | Archive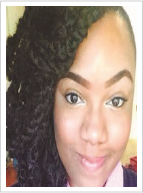 Tyra Mills
Social Media Editor
tnmills@valdosta.edu
Classification: Junior
Major: Mass Media
Tyra Mills is a senior this year, and plans to graduate in May. She is from Columbus, GA and has been working for The Spectator for 3 years. She is a photographer, videographer and Youtuber! She is the current social media editor, and also a contributing writer to the newspaper. She hopes to one day become a  radio host or tv personality.
Twitter | Archive

Kelsey Dickerson

College Life Editor

kedickerson@valdosta.edu
Classification:
 Sophomore
Major:
Journalism
After writing articles last semester, Kelsey is excited to begin her second semester with The Spectator as the editor of the college life section. When she's not in class or working on The Spectator, you can probably find Kelsey binge-watching makeup videos and comedy skits on YouTube or studying on the front lawn if the weather is nice. Post-graduation, Kelsey hopes to write for a lifestyle or travel magazine before landing her dream job with Cosmopolitan.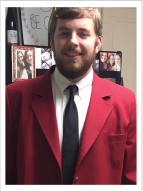 Kyle Dawson
Sports Editor

kkdawson@valdosta.edu
Classification: Senior
Major: Mass Media
Dawson is a senior mass media major and journalism minor from the small community of Vada, Ga. This is Dawson's first semester as Sports Editor of The Spectator, and he loves all sports from football to soccer to NASCAR to golf. When he's not in the newsroom, Dawson loves to watch, play and talk about sports. He also loves live music, and he is a frequent Twitter, Instagram, Facebook and Snapchat user. One day, he would love to work in sports news.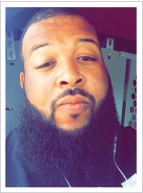 Darian Harris
Multimedia Editor/Photographer

Email
Major:
Double Major Art and Interdisciplinary Studies / 
Minor:
Marketing
Darian is entering his third semester (1 semester freelance/unofficial, 2 semesters officially) as a member of The Spectator. In his free time, he enjoys laughing and hanging with friends. Outside of class and The Spectator, Darian works in the marketing department at VSU's Campus Recreation as well as doing photography for his company, A.H. Photography. He enjoys helping anyone he can and seizing any chance to make someone laugh or put a smile on their face. If you see him around, don't be afraid to speak.
Blake Clark
Photo Editor

blaclark@valdosta.edu
Hi, I'm Blake and when I'm not condensing 29 years of experience into less than ten sentences, I enjoy watching people enjoy long walks on beaches, playing flute in a blue-grass rap-metal band, and cooking raw-vegan dinners for my pet snake, peaches. I've been planning for spontaneity and consistently inconsistent since 1986 and am indifferently involved in attempting to understand what we are doing here on this rock that's spinning a million miles a second in an infinitely vast vacuum of space; I'm also a Sagittarius, what ever that means. My favorite color is clear, I love all things pizza, and I'm an infamous mouth-breather. Most of all I like people, because people are interesting.
Twitter | Archive
Kayla Stroud
Web Editor & SpecTech Editor
kistroud@valdosta.edu
Classification: Senior
Major: English / Minor: Graphic Design
Originally, Stroud lived in Leesburg, Ga before she moved to Valdosta to pursue a degree in Journalism. She enjoys sleeping, eating, and online shopping. And while she may have grown up a country girl, she has a strong fear of butterflies and crop dusters. She has an obsession with all things pop culture. Stroud is one of the quietest on the staff, but when she does say something, it is comedic gold.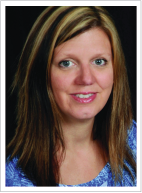 Aimee Napier
Advertising Manager
acnapier@valdosta.edu
Napier is from Thomasville, Ga., and for the past 3 ½ years, has been an assistant advertising manager  and production manager. She plans on buying a house this year and utilizing it for ministry. There are  a  lot of  ideas that she has come up with. "One is [building] a campus for men and women coming out of  [county]  jails, prisons, boot camps, rehabs, etc. to receive spiritual counseling and mentoring, to teach    them how to  create positive futures and rebuild their families," she said. Another is to reform how  government regulates  prisons and the Department of Children Services.