Written by Kayla Stroud, Web Editor
While the Johnny Depp and Amber Heard divorce has taken over headlines since it was announced, there have been a few other newly broken up A-List couples clamoring to the forefront of the ever-revolving news cycle. From Taylor and Calvin to Zayn and Gigi, a number of young Hollywood couples seem to have also called it quits this past week. So we bring you the juicy details of the good, the bad, and the ugly of these former relationships and where they all went wrong.
Taylor Swift and Calvin Harris (Max time: 15 months)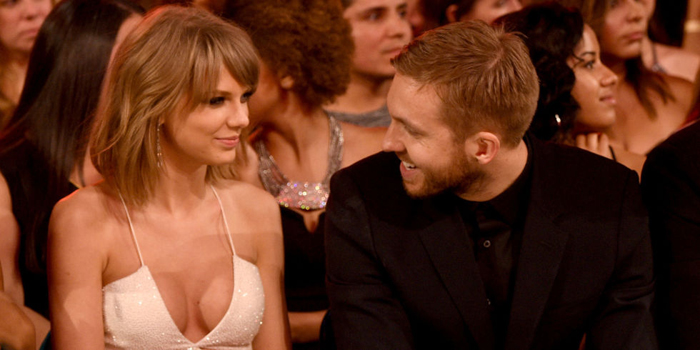 Sorry Swifties, it looks as if you guys will have to call off the wedding that you've been prepping for because Taylor Swift and Calvin Harris have thrown in the towel. After just a little over 15 months together, America's favorite Wonder Bread couple has decided to call it quits.
The split came out of nowhere for fans. Things were seemingly going well after the couple posted a beach shot together celebrating their one-year anniversary back in March. But it appears as if the love couldn't last much longer even after reaching such a milestone in Hollywood couple-dom.
While PEOPLE initially reported that "there was no drama" after the Harris and Swift split, a new source has emerged claiming that the DJ may have broken it off because he was intimated by Swift's busy career: "[Harris] said on multiple occasions that he was intimidated by Taylor, which is why he would not attend any events where she was being honored, or any award shows unless he was nominated."
Although Harris may be a highly acclaimed DJ with numerous monstrous hits credited to his name, no there is no artist out there, sans Beyoncé or Drake, can top Swift right now. She is on top of the world. Even still, if that is the true reason? Embarrassing. Extremely embarrassing. And pathetic. And a number of other adjectives could be used to describe the notion that a man could be so intimidated by a woman's success that he'd break off his relationship because he felt threatened.
While it is plausible that that may have contributed to their sudden split, I do personally believe that this may be more of a tame PR spin battle going on between the two former lovers.
However to his credit, Harris has denied the claims in a tweet that Swift would soon retweet:
The only truth here is that a relationship came to an end & what remains is a huge amount of love and respect

— Calvin Harris (@CalvinHarris) June 2, 2016
So it appears as if the two ended things on good terms. Props to them.
And while we do feel for her, this marks Swift's longest relationship that she has been in since she hit the big stage. So if her past music is to be judged, we should all fully expect the new Swift album to be a knockout. Can't wait for it whenever it comes out!

Gigi Hadid and Zayn Malik (Max time: 7 months)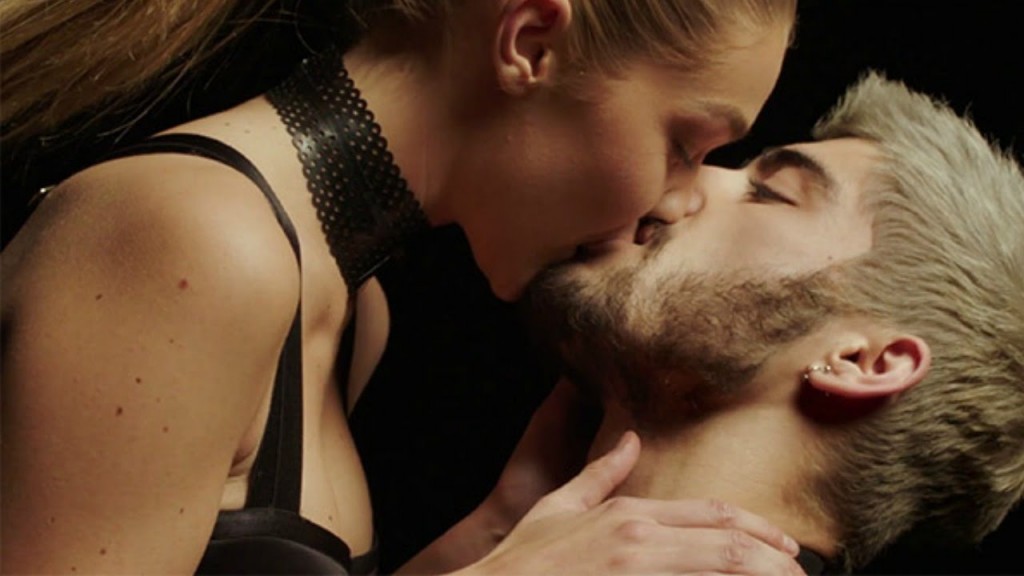 It appears as if putting your significant other in your debut music video is as much a harbinger of death as getting matching heart tattoos with your spouses name. Ex-1D member Zayn Malik and his model girlfriend Gigi Hadid have also decided to end it.
The couple had first been spotted in creepy hotel shots late last year, piquing many of Malik fan's interest. Soon after both had gotten out of relationships, these two quickly hoped right back on the saddle. The two had first relationship link up since he and his former fiancée, Little Mix group member Perrie Edwards, called off their engagement. While GiGi had previously been connected with Joe Jonas and Cody Simpson.
Malik and Hadid would then make it official with various photo-ops of the two walking to and from LA hotspot restaurant Nice Guy (because nothing says official like paparazzi shots)
A brief period after the split was announced the split, a source told E! News that "they can likely get back together tomorrow."
The source also told E! that, "It's all very unclear what going on between them now. They been having some issues lately that involved communication and getting along."
However, in a shocking twist, Just Jared now reports, that the pair may in fact, still be together. And Hadid referred to Malik as her "boyfriend" during an interview with Elle while walking the red carpet of Maybelline New York Beauty Bash just a day after their reported split.
Is it all a publicity stunt? Was this relationship just a rebound? Are the couple just on a 'break'? Who knows with these two…
Demi Lovato and Wilmer Valderrama (Max time: 6 years)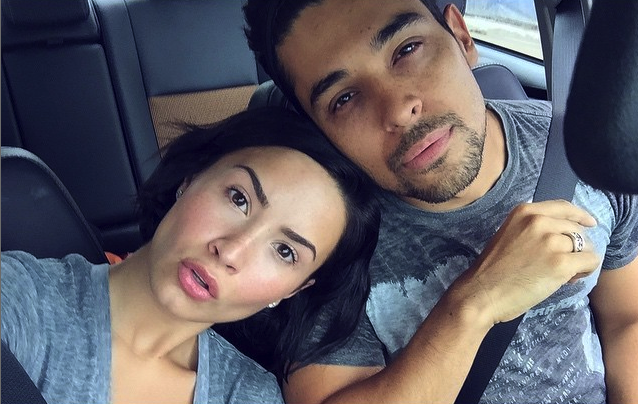 Not to be outdone by her arch nemesis Taylor in the game of media headlines, singer Demi Lovato announced late Friday night that she and Manny of Disney Channel's Handy Manny fame (or from That 70s Show for us oldies here), Wilmer Valderrama, had also decided to part ways.
The 23-year-old songstress had been dating the 36-year-old Valderrama for upwards to six years. Sooooo if you were to do the basic math that puts Lovato at 17-years-old when she first hooked up with the then 30-year-old actor….yeah. The age difference wouldn't be considered a big deal in most circles if Lovato was…you know…legally an adult? Gross.
However, there were positive aspect to the two's relationship. According to Lovato, Valderrama has been beneficial in her quest towards sobriety throughout the years, so you can't knock him too for that.
In the joint statement that the two posted on her Instagram account, they say that they felt that they are "better as best friends" and that they will "always be supportive of one another." So at least the breakup seem amicable, that's all you can ask. Glad that they can remain positive afterwards.
Since her split, the "Cool for the Summer" singer has been spotted enjoying herself with some mixed martial arts fun after attending the UFC 199 event in Los Angeles on Saturday, June 4. So she's keeping her held high during this trying time.
No matter what, the girl has an amazing voice so we expect that Demi will rise from this.
Our apologies if you are feeling like the six celebrities listed and are currently dealing with a breakup yourself. So in efforts to cheer you guys up after this sadly depressing post, here's the perfect playlist to cure your broken heart.