The people responsible…
Torrence Weaver
Editor-in-Chief
Classification: Senior
Major: Secondary Education (Political Science)
Hi, everyone! My name is Torrence Weaver, and I have the pleasure of serving as your Editor-in-Chief for the 2021-2022 school year! Through the Spectator, I have deepened my passion for writing, while learning how to inform and entertain others. When I'm not busy with my Spectator duties, I serve as the Executive Director of Campus Activities Board and as a member of the Sullivan Scholarship program. My plans after I graduate is to become a high school educator, hoping to teach and impact those who will be placed in my classroom in the future!
"Your self-worth is determined by YOU. You don't have to depend on someone telling you who you are." -Beyonce
---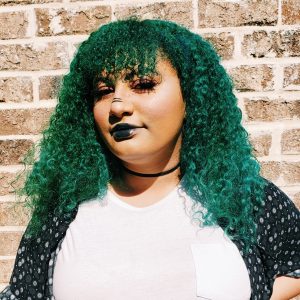 Camille Grube-Hall
Web Editor
Classification: Senior
Major: English Creative Writing
Hi everyone! I'm Camille, feel free to call me Cam. This is my first year working with The Spectator but I am also currently the review and translations editor for Odradek. In my free time, I like playing video games and working on my first novel!
"It is what you read when you don't have to that determines what you will be when you can't help it." ― Oscar Wilde
---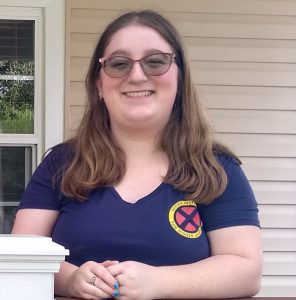 Isabella Schneider
Newsletter Editor
imschneider@valdosta.edu
Classification: Senior
Major: English, Minor in Religious Studies
This is Isabella's third semester as the copy editor for The Spectator. She is from Saint Petersburg, Florida and has been at VSU since August 2017. She wrote her first column in spring 2019 and wrote stories for The Spectator in fall 2019. During that time, she was an accounting major. However, she learned quickly that writing and editing are what she is truly passionate about. When she is not editing for The Spectator, she likes to watch films and T.V. shows, go horse-back riding and spend time with friends and family.
"You need to step out of your comfort zone in order to become stronger and grow."
---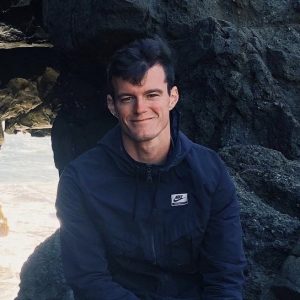 Zach Edmondson
Sports Editor
zmedmondson@valdosta.edu
Classification: Senior
Major: English
I am Editor-in-chief of VSU's On Tap magazine and the sports editor for The Spectator. I joined both publications because I have a passion for writing and telling stories. I love music and film and I plan to make a career out of writing about these subjects. If you see me around, chances are I have my AirPods in as I am normally listening to music. Proud to be a part of The Spectator staff!
"There's a lot of beauty in ordinary things…isn't that kind of the point?" — Pam Halpert (The Office)
---
Bailey Storey 
Photo Editor 
Classification: Junior
Major: English Journalism, Sociology Minor
Hi! My name is Bailey. I'm the Photo Editor at the Spectator. When I'm outside of the office, I'm usually packed into an Odum Library study room or my bedroom watching some new TV show and crying over homework that really isn't as bad as I'm making it seem. I also spend a lot of time on Tumblr because I'm still stuck in 2013.
"When fortune drops something valuable into your lap, you don't just dump it on the bank of the Cut." – Tommy Shelby, Peaky Blinders
---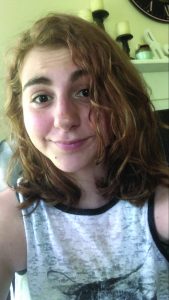 Kilie Huckleby 
Campus Life Editor
Classification: Junior
Major: English/Journalism
I'm Kilie, which is another spelling for Kylie/Kiley. I'm the Campus Life editor for the Spectator. I hope to be a copy-editor for a publisher or a newspaper. Not only do I love journalism and editing, but I also love photography, creative writing and music. When I am not in the Spectator, you can catch me at the ASC as a tutor or at a coffee shop, drinking coffee and reading.
"With great power… comes great need to take a nap. Wake me up later." – Nico di Angelo, The Last Olympian
---
Gwenivere Friedman 
Digital Content/Social Media Editor
Classification: Sophomore
Major: American Sign Language/English Interpreting
I'm Gwenivere, please call me Gwen! This is my first semester working for The Spectator. When I'm not working with The Spectator, I enjoy reading and listening to music. I love tater tots and my favorite color is purple. Also, I'm a big Harry Potter nerd.
"We must all face the choice between what is right and what is easy." -Dumbledore
---
Jonnie Brewer
Copy Editor 
Classification: Senior
Major: English Journalism
Hello, all! This is my second year on the Spectator staff. I have a deep appreciation for editing, so that is something I plan to continue pursuing in my career. Outside of editing, I write poetry and short stories. I'm also an herbalist, hula hooper, and mother. I enjoy the outdoors, dance parties, and picnics with my daughter and husband in my free time. LOTR is the greatest movie/book trilogy of all time. Harry Potter is a close second. I could rewatch those over and over.
"Like an apple tree among the trees of the forest is my beloved among the young men. I delight to sit in his shade, and his fruit is sweet to my taste. Let him lead me to the banquet hall, and let his banner over me be love. Strengthen me with raisins, refresh me with apples, for I am faint with love." -‭‭Song of Songs‬ ‭2:3-5‬ ‭NIV‬‬
---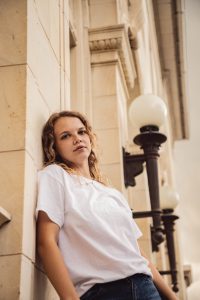 Madison Gruber
Entertainment Editor
Classification: Senior
Major: English Journalism
Hi, I am Madison! I am from Baxley, Georgia, and recently transferred to VSU after graduating SGSC with my Associate in English. This is my first semester writing for the Spectator and I love every bit of it! When I'm not writing, I'm lounging with my dogs, playing too much Animal Crossing, and crushing the patriarchy.
"Though she be but little, she is fierce." -William Shakespeare