The people responsible…
Madison Gruber
Editor-in-Chief
Classification: Senior
Major: English/Journalism
She/Her
Hi! I'm Madison and this is my last semester here at VSU and as Editor-in-Chief (bittersweet, really). But I am making sure to end this semester with a bang! I want to become an editor one day, but I plan to go with the flow once May gets here. My life revolves around my pets, traveling, and Harry Styles.
"I still believe that if your aim is to change the world, journalism is a more immediate short-term weapon."— Tom Stoppard
---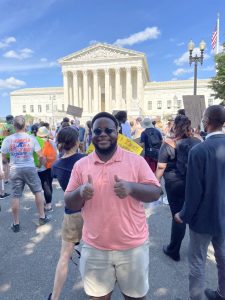 Torrence Weaver
Entertainment/Managing Editor
Classification: Senior
Major: Political Science
He/Him
Hello everyone, my name is TJ, and I have the pleasure of serving as the Managing and Entertainment Editor for the 2023 Spring semester. I am very active on campus when I am not fulfilling my duties at the Spectator, so you may see me around a lot. After graduation, I don't know where life will take me, but hopefully it will take me in a successful direction!
"Confidence literally starts from yourself. You have to go look in the mirror at yourself. If you don't like what you see, you're going to give off that energy." – Megan Thee Stallion
---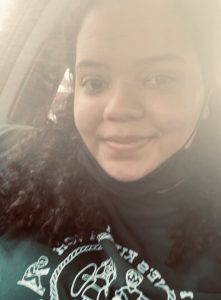 Angel Davis
Copy Editor
Classification: Senior
Major: English/Editing
She/Her
I am an English major with a emphasis on editing because I want to be a book editor. I have three dogs and love to read.
"What he knew, he knew from books, and books lied, they made things prettier." — from A Little Life by Hanya Yanagihara
---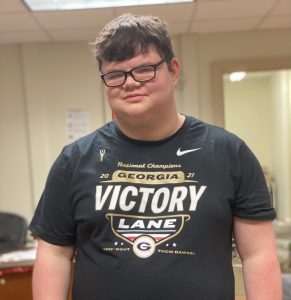 Austin Bruce
Sports Editor
Classification: Senior
Major: Mass Media
He/Him
Hello, I'm Austin Bruce and I'm back for my second semester as the sports editor. I returned to school after graduating last spring with a bachelor's degree in journalism. In addition to my love for sports, I love to play video games and like to watch YouTube videos in my free time.
"Never say never because limits, like fears, are often just an illusion." — Michael Jordan
---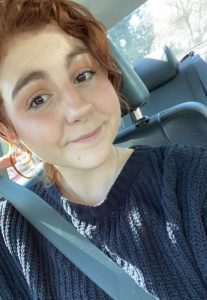 Kilie Huckleby
Campus Life Editor 
Classification: Senior
Major: English/Journalism Major Psychology Minor
She/Her
I'm Kilie, which is another spelling for Kylie/Kiley. I'm the Campus Life editor for the Spectator. Not only do I love journalism and editing, but I also love photography, creative writing, and music. When I am not in the Spectator, you can catch me at the ASC as a tutor or at a coffee shop, drinking coffee and reading.
"What does it feel like, to love someone so much that you're willing to publicly bare your heart and soul with a black Sharpie?" — Kacen Callendar, Felix Ever After
---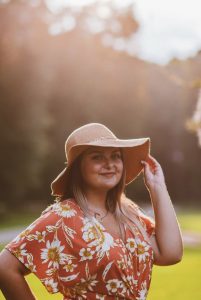 Cherie Simmons
Web Editor
Classification: Junior
Major: Psychology
She/Her
Hey everybody! My name's Cherie, and I am here as the Web Editor (so I'm the one typing this). Most of my time is spent watching some sort of media, either YouTube videos or random movies that I'll later review on Letterboxd. Otherwise, you can find me sleeping, scrolling through Pinterest, or creating oddly specific Spotify playlists. Have a great semester!
"I will not accept a life I do not deserve." — Maxine, X (2020)
---
Bailey Storey 
Photo and Social Media Editor
Classification: Junior
Major: English
She/Her
Hi! My name is Bailey, and this is my third year with The Spectator. I am the biggest procrastinator you will ever meet, but I'm working on it. In my free time, I'm usually in our office watching YouTube or my bed watching YouTube (either way, I'm probably watching YouTube). My plan after I graduate is to work for an entertainment magazine, but I'm kind of just along for the ride these days.
"I realized that I'm searching, searching for what I really want in life. And you know what? I have absolutely no idea what that is." — Barney Stinson
---
Gavin Ponder 
Graphics Editor
Classification: Sophomore
Major: Fine Arts
He/Him
Heyo! I love art and sometimes like to do accents for some reason. I can spend hours talking and watching Marvel.
"Are you going to finish that croissant?" — Carl Wheezer