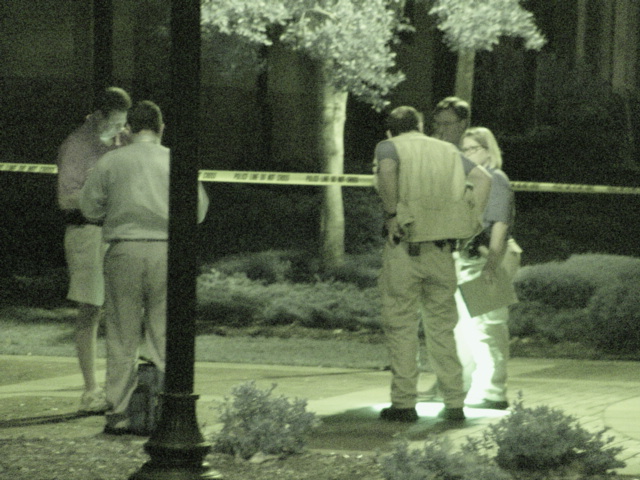 OCT. 10, 2013–At approximately 10 p.m., VSU Communications and Media Relations confirmed a stabbing occurred on the Pedestrian Mall at main campus.
An unidentified person was stabbed and rushed to South Georgia Medical Center. There are no current reports confirming if the victim and/or suspect were members of the VSU campus community.
There is also no word on the arrest of a suspect by police, but VSUPD are sweeping campus.
Police tape lines the campus as police gather information.
"Thressea H. Boyd, Director of Communications along with the VSU Media Relations Department will update the current situation and release a statement about the crime," said Maj. Ann Farmer of VSUPD.
Main Campus is temporarily on lock down until further notice.
—–
UPDATE, 11:58 p.m. — Campus is no longer on lock down.
UPDATE, Oct. 11, 2013, 10 a.m. — According to the VSU website, GBI, VSUPD and VPD are all working together to investigate the situation further.
UPDATE, 12:37 p.m. — According to GBI special agent Steve Turner, the victim is a 19-year-old male student. The student was assaulted by Nevins Hall on main campus.