VSU Langdale College of Business is was ranked by GreatBusinessSchools.org as a part of the top five best online business programs. It was also named the most affordable online business program in the state of Georgia.
The University System of Georgia only has two schools qualified in the top five listing: Valdosta State University and The University of Georgia.
Chosen for their academic ranking and various online courses, the top five represents the most diverse and prestigious programs in Georgia.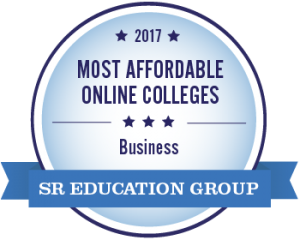 "This program was constructed to be the best and the most affordable," Dr. Lester Wayne Plumly, dean of The Harley Langdale Jr. College of Business Administration, said.
The College of Business is not only heavily ranked, but also carries an accreditation by the Association to Advance Collegiate Schools of Business.
AACSB  accreditation is considered the gold standard of accreditations. According to the Georgia Tech Scheller College of Business, less than five percent of the institutions have received AACSB accreditation.
"We offer a challenging curriculum and essential real-life learning experiences that prepare our students for a dynamic business environment," Plumly said.
The online business program is made for non-traditional students who are under different circumstances and also for those who were unable to finish their degree.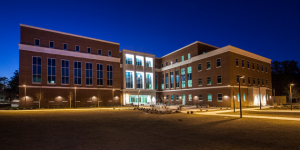 "Whether it's because of family issues, funding, full-time jobs, or military involvement, this online program makes going to college more accessible for the non-traditional student," Plumly said.
Plumly also said that the state of Georgia wanted to make things easier on students by making changes to educational programs in college.
"The state of Georgia was pushing for education to be more affordable," Plumly said. "Students are coming out of college with huge amounts of debt, and with the current job market it'll take years for students to pay off their huge debts."
VSU currently offers a Master of Business Administration with a concentration in healthcare administration taken through Georgia WebMBA.
"The WebMBA is completely online except for an extensive orientation that prepares the students with the technical knowledge to succeed," Plumly said.
Written by JaCorey Moon, Staff Writer. Photos courtesy of Valdosta Today and GreatBusinessSchools.org.
For more News stories, look here