As October approaches, horror movies are hitting movie theaters across the U.S. Here are The Spectator's most anticipated.
IT

The remake of the original 1990 book to film adaptation, "IT," looks very different from anything movie watchers have seen before. Children begin disappearing in Derry, Maine, and no one is brave enough to figure out why. A group of young kids come together to put an end to the clown Pennywise's terror.
This is an exciting watch if you're not afraid of clowns.
Release Date: September 8, 2017
Student Opinion: "I think the movie will be really popular since Stephen King is one of the best people for suspenseful and horrific movies," Briana Young, a senior, said. "I expect it to be pretty violent and disturbing. It'll bring people's attention to reading Kings book too."
FLATLINERS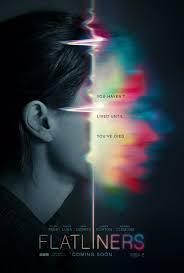 This year has multiple remakes coming out, including the 1990 "Flatliners." Five scientists have an obsession with what happens after death, so they start a new experiment on each of them. Stopping their hearts for a short amount of time and shocking themselves back to life, the experiment begins to have some consequences on them. The paranormal consequences make for a great watch with a little scare throughout the whole movie.
Release Date: September 29, 2017
Student Opinion:  "I think it'll be cinematic and suspenseful," Chris Kirby, a sophomore, said. "Since it's a remake of an older movie, there will definitely be better special effects that'll enhance the narrative."
JIGSAW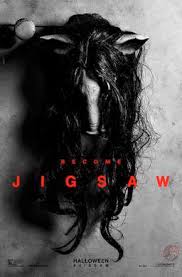 A new spin off of the "Saw" movies turns out to be "Jigsaw." This new film starts with bodies appearing all over the city that all have one thing in common: a horrific, gruesome death. An investigation begins and it leads to a man named John Kramer. Unfortunately, he's been dead for over a decade. Who has taken on the role of Jigsaw now?
Release Date: October 27, 2017
Student Opinion: "I think it looks very scary, especially since I'm easily scared," Whitley Synder, a sophomore, said. "I'm excited to see it because it will make for a fun Halloween night plan!" Whitley Snyder, Sophomore.
Story by Kaitlyn Baich, staff writer. Photos courtesy of wikicomons.
For more entertainment news and reviews, look here.