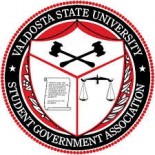 by LaShawn Oglesby
SGA Senator Quineshia Claiborne took the floor at Monday night's SGA meeting to discuss the upcoming No More Week, which is a movement that has spread across the nation to promote awareness for sexual assault and domestic violence and to find a way to end it.
The event is scheduled for March 8-14.
Claiborne talked about No More's purpose and a summary of the week-long event.
"Last year we did do a No More Week," Claiborne said. "It kind of was a week of our own; however, now in the spring, it's the National No
More Week, so it has picked up a bit of momentum."
The event breakdown, while not set in stone, is as follows:
• Sunday- Community Service with The Haven
• Monday- Candlelight Vigil on the Freedom of Speech Area @ 6 p.m.
• Tuesday- Movie Night in the Union Theater @ 7 p.m.
• Wednesday- A Purple Affair in the Union Ballrooms @ 8 p.m.
• Thursday- R.A.D Self Defense & A Gentlemen's Gathering Forum (times TBA)
• Friday- R.A.D Self Defense
"Last semester was a good turnout, but I know we can do better," Claiborne said.
No More T-Shirts costing $10 will also be sold for the events. Orders will be accepted until March 3 at 11:59 p.m. There is also an Instagram page students can follow @ vsu_nomore.
Although promotion for these events has not started, Claiborne said in an e-mail that she hopes to begin promoting soon.