Thomas Evans is a senior applied mathematics major who loves math, foreign languages and philosophy. His hobbies include playing the guitar and keyboard, yoga, meditation and learning languages.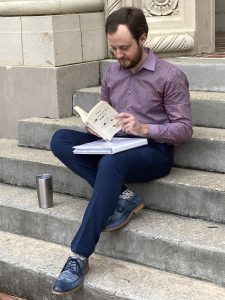 His favorite song is "Jacaranda Tree" by Josh Garrels, and his favorite genres are folk, Americana, funk and blues. His favorite movie is "Transcendence" with Johnny Depp.
Evans admires his sister, mother, and grandmothers. Some of the people he looks up to are Douglas Hofstadter, a cognitive scientist, and his professors Andreas Lazari, Shaun Ault and Chuck Kicey.
As a kid, he wanted to be the next Dr. Dre or Eminem. Now his dream job is working in mathematical linguistics.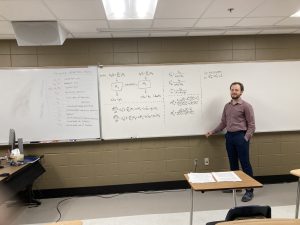 Evans' family is important to him. He has a sister, two brothers and has a daughter with his girlfriend Brooke.
Written by Angel Davis. Photos courtesy of Angel Davis, Thomas Evans and Josh Oliver.