On Monday, Florida State University suspended all Greek Life activities on-campus until an unspecified date. While it may seem to only affect students there, VSU students involved in Greek Life are feeling the ramifications of the action.
"This is really sad because I feel like all the fraternities and sororities shouldn't be held accountable for one person or one frat doing something wrong," Rocio Obregon, Sigma Lambda Gamma senior, said.
Obregon said that she had brothers, who attend FSU, be affected by the suspension, noting that it was sad to see something so important to them be taken away.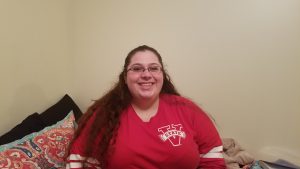 Senior and former Greek Resident Assistant Moriah Smith said that she believes that banning all Greek segments, including academic and social service Greek organizations, doesn't make sense.
"It might be a little harsh to ban all Greek Life especially since it was one fraternity," Smith said. "It would've made more sense to ban all alcoholic socials on-campus."
Smith said that while she doesn't agree with the suspension there should be more regulation for parties in Greek houses.
While Obregon and Smith are worried about Greek Life as a whole, Sigma Lambda Beta junior Dillon Hyatt is worried about his organization's chapter at FSU. Hyatt notes that their chapter on FSU's campus is relatively new.
"It's not fair to that chapter and all the work they've put in to just let it die out," Hyatt said.
Hyatt said that the suspension could affect the organization's FSU chapter since majority of their members are graduating. This leaves the chapter with no way of recruiting for the time being.
"The many shouldn't be punished for the few, and in this case, one," Hyatt said.
Chi Omega Sophomore Rachel Negron thinks differently. Negron said that she believes FSU was in the right by suspending all Greek Life.
"Their Greek Life has gotten out of hand and you're going to see that, especially when you have houses," Negron said.
Negron said that there have been numerous negative events that occurred in FSU's Greek life that led up to the campus-wide ban.
"Unlike VSU, they have houses and they have places to hold these different parties," Negron said. "If you're not regulating that appropriately then you're going to have these kinds of issues."
Though Negron's opinion differs, she, Obregon, and Smith don't think that a ban such as this could come to VSU.
"Most fraternities and sororities that break the rules with alcohol got put on probation," Smith said. "Omega Psi Phi was kicked off campus until 2021 for hazing so I think VSU has a pretty good handle on our Greek Life."
Obregon, however, said that even though VSU may have a tight grip on its Greek Life, it is not without its negative connotation on certain subjects.
"I think a lot of the time people look at Greeks and they think about hazing and all the bad things that come with being in Greek Life," Obregon said.
Obregon said that even with the negative connotation on certain Greek life subjects, FSU's suspension won't trickle its way into VSU.
"A lot of the time you have to look at the philanthropies and how much money they (Greek Life) actually raise for the community," Obregon said. "Greek Life has a way of bringing the community together."
Story and photos by Bryce Ethridge.
For more News, click here